FOR VEHICLE OWNERS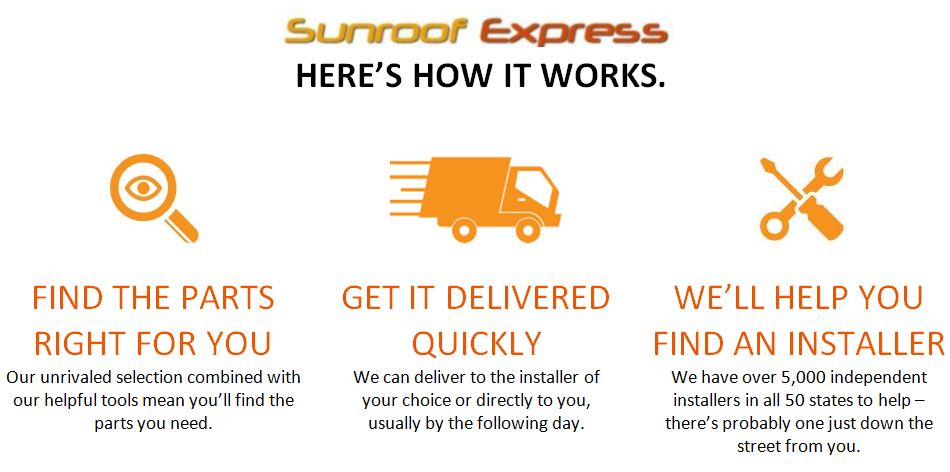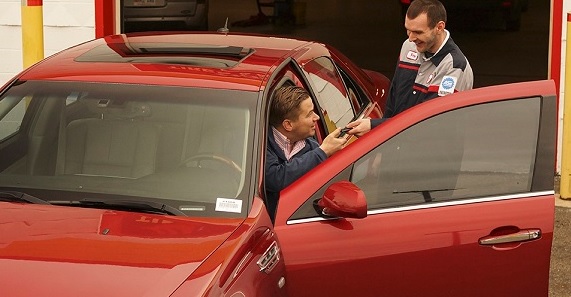 THE SUNROOF EXPRESS ADVANTAGE
Sunroof Express is your one stop shop for sunroof glass replacement, sunroof repair parts, sunroof repair kits, and other related products. All of our consumer-grade OEM sunroofs and moonroofs come with a warranty, and most orders can be shipped within one business day. Do you have any aftermarket sunroof needing replacement? We have you covered there as well. Our dedicated and expert technical support and sales staff is standing by the phones from 8:00 AM to 5:30 PM EST, Monday through Friday, to answer all of your sunroof installation cost, repair and parts questions. If you need help identifying parts, please see our Part Identification page.
NATION'S LEADER FOR ROOF GLASS REPLACEMENT PARTS & SERVICE
Our inventory covers thousands of sunroof and roof glass parts, dating back to models in the 1960's. We are America's largest distributor of sunroof and moonroof glass and parts, and we can assist with helping you find just what you need. We stock tens-of-thousands of items, including T-tops, Targa tops and specialty convertible glass.
Whether your looking to perform the replacement on your own, or seeking for parts and installation, Sunroof Express has you covered.
LOOKING FOR SUNROOF REPLACEMENT NEAR YOU?
Are you looking for an honest, trustworthy sunroof repair shop or sunroof installation in your area? Sunroof Express can help. We understand you don't always want to make an insurance claim or make complicated repairs yourself, but finding the right repair professional can be difficult. Sunroof Express has partnered with thousands of experienced repair shops and specialty auto glass installers across the country, typically within a short drive in your area.